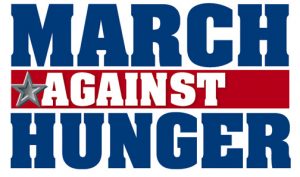 The Indiana State Bar Association (ISBA) is teaming up with the Office of the Indiana Attorney General and Feeding Indiana's Hungry (FIsH) for its seventh consecutive year to sponsor March Against Hunger, a friendly food drive competition to raise both non-perishable food and monetary donations for Indiana's 11 regional food banks March 1-31.
The competition is an opportunity for attorneys statewide to help put food on the tables of those struggling in our state. Since 2009, the March Against Hunger food drive has generated 52,354 pounds of food and $231,799.00 in monetary donations for Indiana food banks.
The winner in each of the following categories will be presented with the coveted "Attorney General's Cup" trophy:
Solo Proprietor (1 lawyer)
Small Firm (2-11 lawyers)
Medium Firm (12-21 lawyers)
Large Firm (22-49 lawyers)
X-Large Firm (50+ lawyers)
Public/Non-Profit/Local Bar
Sign up to participate by clicking "Register". Firms can sign up any time before the competition begins or during the collection period.
For questions, contact Catheryne Pully at cpully@inbar.org or 800.266.2581.
Donations & Food Banks:
Your donations will be weighed at the regional food bank serving your county, which you will select during the registration process. Note: Every dollar raised by your firm/organization will count as 5 lbs. and will be added to your total. Please refer to the list below for information specific to your food bank (to include address, contact person and who to make checks payable to). You will be responsible for scheduling a time to drop off your donations (some food banks do pick up).