The Indiana Farms to Food Banks provides fresh, healthy produce to Hoosiers in need while creating a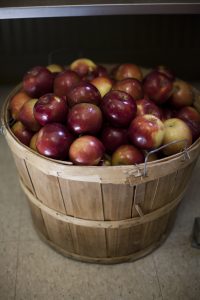 market for surplus or blemished produce.
Participating food banks can pay below wholesale prices for Indiana-grown surplus and Number 2 grade produce  (perfectly edible but not saleable on the retail market). Food banks then distribute it at no cost to struggling Hoosiers through food banks and pantries around the state.
Farmers and producers with available and qualified produce can call 317-396-9355 or email product details including the items available, quantity, delivery restrictions, and contact information to produce@feedingindianashungry.org.
Indiana Farms to Food Banks price list_FINAL
Sign up to receive updates and annual price lists from the Farms to Food Banks program!