INDIANAPOLIS – An effort to get more fresh produce on the tables of struggling Hoosiers is coming to fruition.
The Farms to Food Banks program is kicking off this summer. It allows food banks to purchase surplus or number-two grade produce at below market rates from local growers.
Bob White, a retail agriculture business specialist with the Indiana Farm Bureau, says it will solve the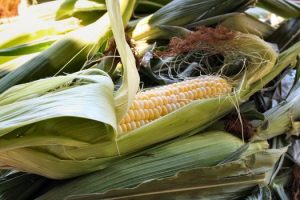 dilemma many farmers face when they don't know what to do with extra produce.
"It may be sweet corn in season or it may be greens, whatever the case may be," White explains. "The local food bank can then purchase that food and distribute it within 24 hours so it doesn't really go to waste."
There is a price list for 25 items food banks may purchase, with a set price per unit. Interested farmers may contact a local food bank, or Feeding Indiana's Hungry.
Some $300,000 per year was made available in the state budget to get the program going.
Emily Weikert Bryant, executive director of Feeding Indiana's Hungry, says some food banks already receive surplus produce from area farmers, but typically it's in the form of a donation. She says the program is a win-win because farmers will get paid, and food banks will have better quality produce.
"We're getting product that is going to be fresher than most of the produce we receive," she points out. "It's coming from closer, so we know that it's not been sitting on a truck somewhere for some time, and it's coming from Indiana farmers, and so we're able bring that fresh produce to serve the folks that are visiting our food banks and our pantries."
Food banks in Indiana serve more than 1 million clients a year, clients who will now have better access to healthy, nutritious foods.