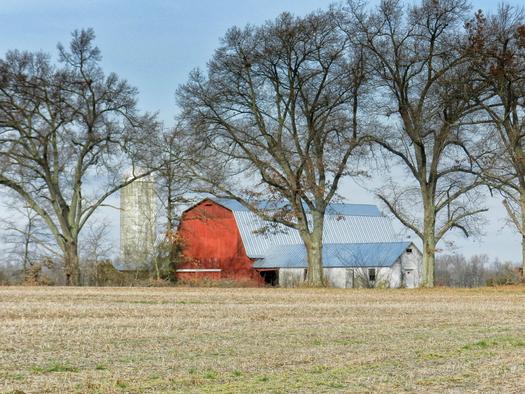 November 25, 2015
INDIANAPOLIS – A big Thanksgiving dinner isn't always possible for the one in six Indiana residents who struggle with hunger. Farmers around the state are doing their part to help keep Hoosiers from going hungry during the holidays and year-round.
Indiana is home to nearly 60,000 farms, and Emily Weikert Bryant, executive director of Feeding Indiana's Hungry, said that every producer she has met is providing for the less fortunate.
"When I explain what our organization does and what food banks do, and how many Hoosiers we're feeding," she said, "it's just heartwarming that, two to one, they're working to do something to help people who are at risk of hunger."
The state's network of food pantries and meal service programs provide food for slightly more than 1 million people each year. Feeding Indiana's Hungry works with farm organizations including the Indiana Pork Producers, Indiana Soybean Alliance, Indiana's Family of Farmers and the Indiana Vegetable Growers' Association to distribute donations.
Mike Smolek, who raises pigs in White County and donates meat from about 30 animals each year to a local food pantry, said he feels that farmers typically are not looking for recognition.
"We were raised humbly," he said. "We do a lot of stuff without the publicity because we see that it needs to be done, and there's not a farm or person I know that's involved with agriculture that would not help out somebody in any given situation."
Weikert Bryant said it isn't just the big operations that are helping their neighbors.
"I was speaking with a couple from Northeast Indiana who grow a couple of acres of sweet corn," she said. "If someone is in need of food assistance, the township trustee sends them to their couple of acres of sweet corn to glean what their family can use. So, farmers are not just feeding those of us who can afford it, they're feeding everyone."
While the holidays are a time when people often focus on the hungry, she urged year-round involvement – by donating food or volunteering at a local after-school program or food pantry.
Mary Kuhlman, Public News Service – IN