Indianapolis, Indiana: Kicking off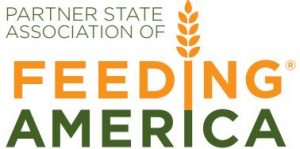 Hunger Action Month, Feeding Indiana's Hungry (FIsH) announces its official partnership with Feeding America, the nation's largest domestic hunger-relief organization, by becoming a Partner State Association (PSA).
"As we join our fellow Feeding America partners in Hunger Action Month activities across the nation, we are honored to be recognized as a Feeding America Partner State Association," said Emily Weikert Bryant, executive director of Feeding Indiana's Hungry. "There is no better time than September to bring attention to our member food banks and all that they do to support Hoosiers struggling to put enough food on their tables. Joining Feeding America as a Partner State Association will better enable us to support our members and the Hoosiers they serve, and builds on a productive long-standing relationship Feeding Indiana's Hungry has had with Feeding America for many years."September is Hunger Action Month across the nation, an opportunity for Indiana organizations, businesses, and individuals to join a movement that has a real and lasting impact on our effort to feed more Hoosiers than ever before. Whether it's by advocating and raising awareness, making donations, or volunteering, everyone can find the way that's right for them to make a difference during Hunger Action Month.All eleven member food banks of Feeding Indiana's Hungry are members of Feeding America:
Food Bank of Northwest Indiana, Gary
Food Bank of Northern Indiana, South Bend
Food Finders Food Bank, Inc., Lafayette
Community Harvest Food Bank of Northeast Indiana, Ft. Wayne
Second Harvest Food Bank of East Central Indiana, Inc., Muncie
Gleaners Food Bank of Indiana, Indianapolis
Terre Haute Catholic Charities Foodbank, Terre Haute
Hoosier Hills Food Bank, Bloomington
Tri-State Food Bank, Inc., Evansville
Dare to Care Food Bank, Louisville, KY
Freestore Foodbank, Cincinnati, OH
Collectively, these 11 member food banks serve all 92 counties in Indiana. These member food banks solicited, warehoused, transported and distributed more than 80 million pounds of food last year through more than 1,700 local pantries, soup kitchens, after school programs, and other food assistance programs.
Established in 2005, Feeding Indiana's Hungry was created to maximize public-private partnerships that link hunger service providers, retailers, food producers, and processors from around the state. The partnerships enable food and funding resources to be more effectively identified and coordinated to better serve Hoosiers in need. Over nearly ten years, partnerships have broadened to encompass Hoosier agriculture, including the Indiana Pork Producers and the Indiana Soybean Alliance through the "Million Meals" pork purchase and distribution program; the American Dairy Association of Indiana; Indiana's Family of Farmers; Indiana Dairy Producers; the Indiana Vegetable Growers' Association; and other commodity groups. Feeding Indiana's Hungry works with Indiana Attorney General Greg Zoeller and the Indiana State Bar Association on the March Against Hunger food drive.
Other partners include Indiana's Family & Social Services Administration through SNAP outreach; the Indiana State Department of Health for food safety awareness; and Indiana's Department of Natural Resources and hunting organizations to facilitate the processing of deer donated by hunters for distribution at the food banks.  The organization works with generous corporate partners in the food industry. Feeding Indiana's Hungry additionally works with the Indiana Coalition for Human Services and other partners serving similar populations, and serve as a member of Indiana Voluntary Organizations Active in Disasters (INVOAD).  For more information about hunger in Indiana and how you can help, visit http://fihold.ayokay.work. Find us on Facebook at facebook.com/FeedingIndianasHungry or follow us on Twitter attwitter.com/FeedINsHungry.
About Feeding America
Feeding America is a nationwide network of 200 food banks that leads the fight against hunger in the United States. Together, we provide food to more than 37 million people through 61,000 food pantries, soup kitchens, and shelters in communities across America. Feeding America also supports programs that improve food security among the people we serve; educates the public about the problem of hunger; and advocates for legislation that protects people from going hungry. Individuals, charities, businesses and government all have a role in ending hunger. Donate. Volunteer. Advocate. Educate.  Together we can solve hunger. Visit http://www.feedingamerica.org/. Find us on Facebook at www.facebook.com/FeedingAmerica or follow us on Twitter at www.twitter.com/FeedingAmerica.