The Sum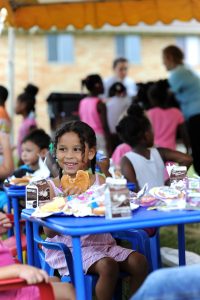 mer Food Service Program (SFSP) was established in 1975 to ensure that low-income children continue to receive nutritious meals when school is not in session. SFSP is the single largest federal resource available for local sponsors that are interested in combining a feeding program with a summer activity program.
Nearly 18 million children in the United States receive free or reduced price school meals, yet only 2 million children receive meals during the summer. One reason for this is a lack of programs that make food available to children over the summer months. Through the SFSP, summer programs can provide up to two healthy meals or snacks per day, five days per week to children and teenagers 18 years and younger. Persons over age 18 with disabilities who participate in school programs for the disabled can also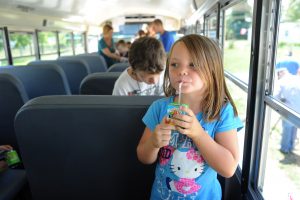 access meals.
Sponsors receive reimbursement payments to defray the cost of food and administrative costs to support the operation of the program. Schools, public agencies, and private nonprofit organizations may apply to sponsor the program. All sponsors receive training from the Indiana Department of Education before starting the program to learn how to plan, operate, and monitor a successful food service program.